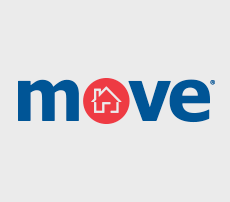 Move, Inc., the company that oversees NAR's realtor.com website, has filed a lawsuit against Curt Beardsley, a former VP of product marketing who, earlier this year, left Move for a new position at competing syndication site Zillow.
This marks the second time that Move has sought legal action against a defecting executive. Way back in March, Move filed suit against Errol Samuelson, the company's former chief strategy officer, who similarly left for a position at Zillow; alleging that Samuelson's position at Move granted him privileged information that he could not legally use in his new position with Zillow, Move's lawsuit was granted a preliminary injection in July.
Move's lawsuit against Beardsley, though, takes a different approach, alleging breach of contract and violation of Move's corporate code.
In short, Move's lawsuit involves company stocks that Beardsley sold before his departure. According to the lawsuit, Beardsley sold most of his Move stock shortly after learning of Samuelson's departure (and after nine years of not exercising his option to sell), and then departed himself just 12 days later; given that Move's stock was falling in value, the lawsuit alleges that Beardsley was "unjustly enriched" in his sale of the stock, and that he violated the company's insider trading policy and its code of conduct.
Move, according to Realuoso's report on the lawsuit, is seeing statutory damages up to three times that of Beardsley's alleged profits, which were in excess of $200,000 (along with attorney/court fees).
Click here to read the full lawsuit.