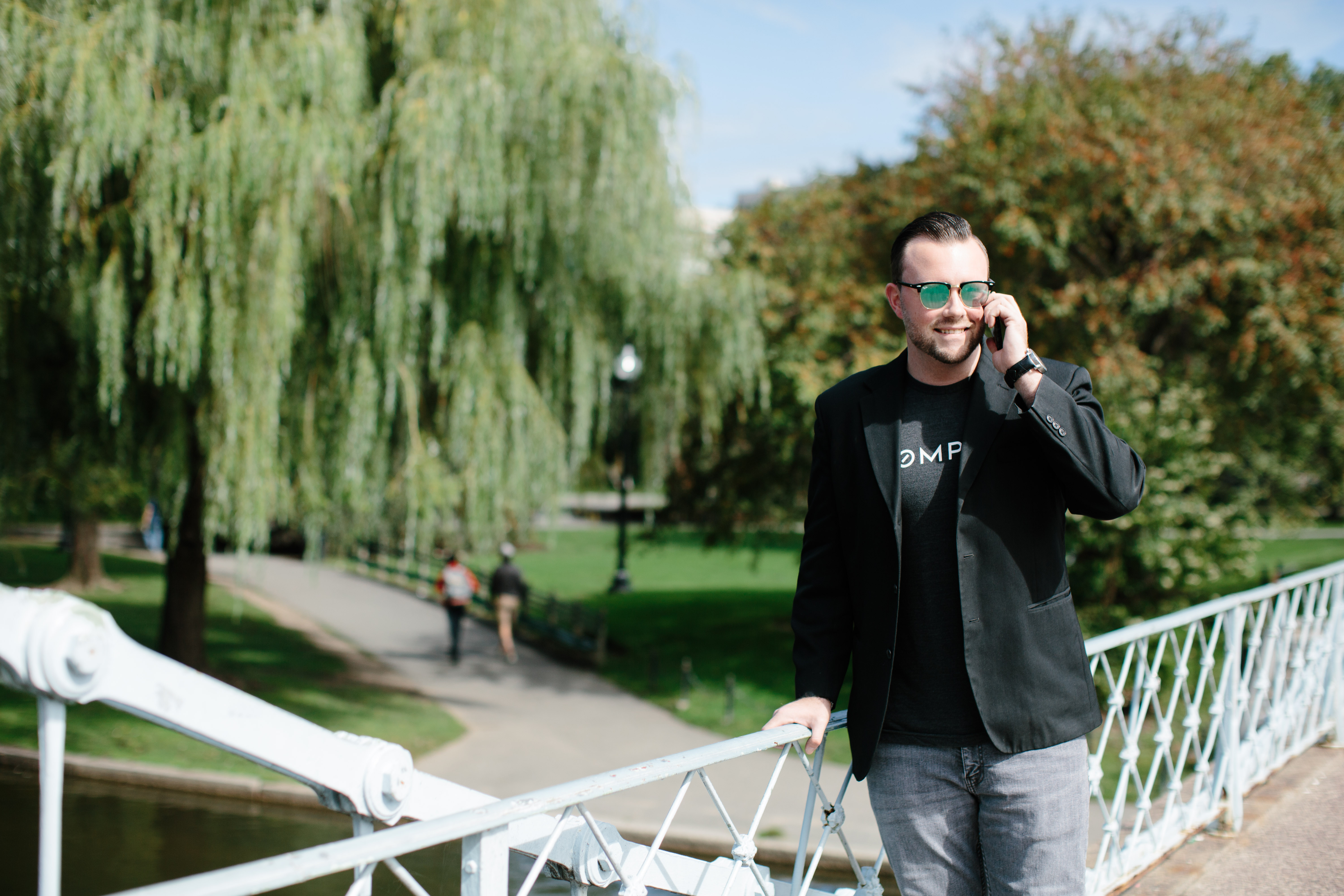 What was your most interesting job before going into real estate? I was once a job coach for mentally disabled workers, aiding them to success in the workplace. It was very fulfilling position and I made some excellent friendships along the way!
Where did you grow up? I grew up in the beautiful "South Coast" town of Dartmouth, MA. Just like the Cape, just without all the tourists!
Growing up, what did you want to be? I always wanted to be a professional athlete. Basketball and soccer were always my passions growing up. After a major injury set back my focus switched to physical therapy as an occupation. I studied anatomy and physiology in high school and realized the medical field was not for me!
What do you do to relax when you're stressed? When you're stressed, it's easy to let emotions get the best of you. I try to take a deep breath, look at the situation from all sides, create a solution, execute and move on. Time is too precious to spend stressed.
If you could meet any well-known figure (living or not), who would it be and why? It's a tie between Michael Jordan and Tom Brady. Both were my childhood idols and no two athletes have ever had such extreme drive to succeed and win. I try to implement this mindset into my business everyday.
What is Boston's best-kept secret? SoWa (South of Washington) is by far Boston's best-kept secret. Boston's art scene often falls under the radar and it's hard to believe so many residents have never visited the neighborhood. SoWa is an art and design district known for studios, galleries, home decor showrooms, and fashion boutiques housed in old warehouses. The neighborhood has many recurring events including SoWa Open Market on Sundays May through October where New England's best food trucks gather with live music. Additionally, head to SoWa for "First Fridays". On the first Friday of each month artists open their private studios, galleries, shops and showrooms to the public. A great time to see never before seen art and catch artists in their true element.
What do you love most about the industry? Buying, selling and leasing real estate can be stressful. I love having the ability to create a stress-free experience for my clients from beginning to end.
How do you distinguish yourself from the crowd of agents? When clients work with me, they are not getting a real estate salesperson, they are getting a trusted friend and advisor. I'm known for my relentless work ethic and for putting my clients needs above all. Using a high-tech, high-touch approach, my clients gain access to the best information to make the right real estate decisions and the most off-market inventory, giving them the best possibility of success in Boston's competitive market.
What is the most difficult aspect of your job? The most difficult aspect is working around the clock. To provide your clients with the best service, you can't clock out at 5 p.m. every day. Often I find myself taking client calls at 9pm on Friday nights or in the wee hours of the morning on Sundays. I make myself available when my clients need me. Finding a balance between life and work can be challenging as a result and it's always best to schedule out "offline hours" to make sure you're getting some personal time to focus on YOU.
What's your best advice for generating new leads? Providing your clients with exceptional service is a guaranteed way to generate referrals and new leads. Real Estate is a business of referrals and if you go over the top for your clients, they will surely be recommending you to their friends and family for years to come. These are the best leads!
What has been your greatest accomplishment? My greatest accomplishment has been evolving my real estate business to the level it's at today. Building a business in real estate is no easy feat and the majority of licensees do not end up renewing their licenses after the first renewal period. It's taken so much hard work and perseverance to get where I am today and I couldn't be more proud of that.
What are you binge-watching/reading/listening to lately? I've been reading a lot real estate literature lately, always learning and evolving my business. Currently reading "Success is in your Sphere" by Zvi Band.
What's your favorite meal in Boston? A steak dinner at Grill 23 is a meal that does me right every time. The lobster mac & cheese as a side is an absolute must!
Architecturally speaking, what is your favorite building in Boston? My favorite architecturally speaking is the Boston Public Library in Back Bay.
What's the weirdest thing that's ever happened to you on the job? Some things are better left unspoken!
What's one thing people are surprised to learn about you? I've broken both of my legs severely, each at separate times.
What is your favorite vacation spot and why? My favorite vacation spot so far has definitely been Thailand. The beaches are some of the best I've ever experienced and the locals are extremely hospitable. It's simply paradise.
In 10 words or less, what is your advice for someone new to the industry? Get a mentor, don't be scared of rejection.
What's your favorite real estate iPhone/Android app? The Compass App of course!
Who are your favorite people to follow on social media? Has to be Ryan Serhant! Ryan is one of the biggest brokers in the world and has the social media cachet to back it up. For a real estate agent, Ryan's social media execution and influence is something quite admirable.