Boston single-family home prices hit record high
by Timothy Inklebarger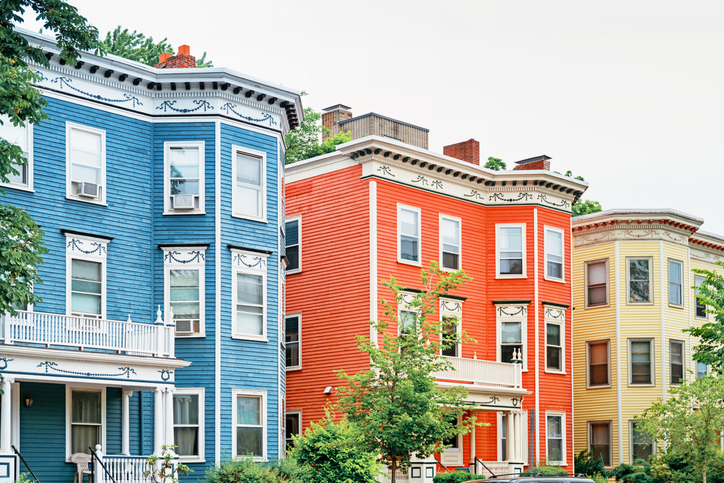 Strong buyer interest and low inventory put March home sales higher than some might have expected, considering the stay-at-home orders that brought the U.S. economy to a grinding halt last month.
Both the Greater Boston Association of Realtors and the Massachusetts Association of Realtors reported single-digit changes in year-over-year sales for both single-family homes and condominiums. Single-family took a bigger hit in Greater Boston, dropping 6.8% year over year with 746 homes sold. Statewide, the year-over-year decline was 1.1% for single-family homes with 3,471 homes sold.
Perhaps most notably, the median sales price for a single-family home in Greater Boston increased 6.8% year over year to a record high of $640,000. The median sales price statewide was also up, rising 6.5% from March 2019 to $416,000.
Year-over-year condominium sales were up in Greater Boston (7.9% with 762 condos sold) but down statewide (2.7% with 1,462 sold). The median sales price for a condo in Greater Boston increased 12.7% to $619,950 from the previous March and was up 14.3% to $428,500 in Massachusetts overall.
"COVID-19, while sending shockwaves through every sector of our economy, did not have a significant impact on the housing market in Massachusetts in March, as inventory remains at historic lows and prices push forward near record highs," 2020 MAR President Kurt Thompson, broker at Keller Williams Realty North Central in Leominster, said in a press release. "There is great demand for homeownership here in Massachusetts, and the continued strength we are seeing in the housing market is likely to remain a shining beacon of light during the dark days of the COVID-19 pandemic."
GBAR President Jason Gell, an agent with Keller Williams Realty Chestnut Hill in Newton, had a similarly optimistic outlook based on the March numbers. "The spring market was looking pretty promising until the virus hit about a month ago and access to properties started to have an impact on showings and sales," he said in a press release. "We certainly could have benefited from a larger inventory of homes to sell, but activity was brisk for much of March with large crowds of buyers at open houses and listing time shrinking," he added, noting that low mortgage rates, a lack of snow, and the healthy local economy were all pulling buyers into the market.