Cover story: What managing brokers do to keep their best agents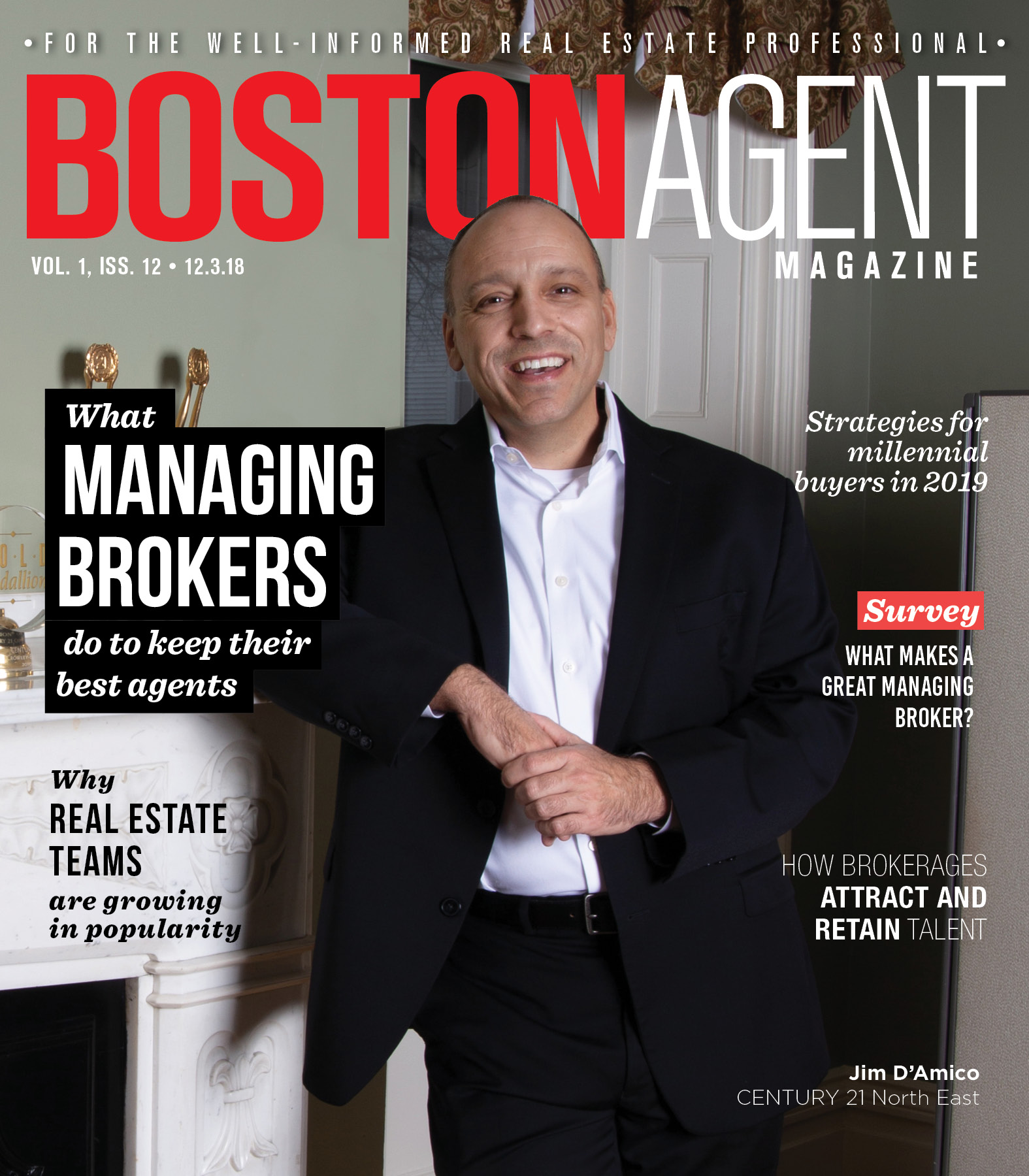 Managing brokers play a vital role in providing agents access to the best resources and support available. They offer guidance when needed and can put their knowledge of the market into play to keep their agents fully informed of the latest developments. Succeeding in the managing broker role requires an ability to communicate with agents, respond to their needs and provide them with great tools that can help them do their jobs.
"What a lot of agents do not realize is that management is this entirely different body of work from sales," says Josh Muncey, founder and team leader at the Muncey Group with RE/MAX Destiny. "It is truly a unique thing. Most real estate agents have never studied management and managing people. You can't take that lightly. You really have to read and study on how to be a good manager."
That doesn't change with the size of the brokerage. Whether one is handling a larger brokerage or a smaller office, the managing broker should be a steady presence and a resource that agents can count on.
"The size of a brokerage can be important for managing brokers when it comes to helping agents reach their full potential," says Paul Turcotte, broker/owner at RE/MAX Destiny. "The smaller you are, the fewer people you have to make the brokerage work."
That doesn't necessarily mean small brokerages don't or won't work, however, as Turcotte explains.
"When you get to a certain scale you can accomplish more things and you can certainly handle more volume," he says. "People can specialize a little more according to what their unique abilities are. When you're really small, whatever there is to be done, somebody has to do it or nothing's going to happen. If you get to really large brokerages the team concept kicks in a little more, and in its own way it breaks down into smaller groups, even though it's much larger."
Where clients fit in
Attention to clients matters when it comes to creating a positive and energizing environment where the best agents want to stick around. For Jim D'Amico, broker/owner at Century 21 North East, it's the difference that makes potential homebuyers come to the brokerage. He also works to make sure agents themselves have a good experience.
"I think our commitment to be better gives us a competitive advantage because a lot of people don't strive to be better," D'Amico says. "They're stuck in one way, the way they do it at ABC Realty. Here it's never been like that. It's always been about what can we do to make the experience a better one, what can we do to make the consumer experience a better one or improve the agent experience."
---
Read more from our Managing Brokers and Leadership Issue:
---
Keith Shirley, licensed partner and broker at Engel & Völkers in Boston, also emphasizes making the client experience positive as a way to help his agents compete in the market. He works to attract the best agents available to the brokerage.
"We don't just take the licensing and hang it up on a shelf," Shirley says. "We really want only full-time advisors working at our company because it's really important in regards to our own reputation. My partner [Valerie Post, co-founder and owner] and I live in downtown Boston, and we are part of the community. The worst thing would be to have someone come to us and say 'Your advisor really had us make a bad purchase. They didn't give us all the information needed to make a sound decision.'"
Having great agents on board makes the managing broker's job easier. Keeping those agents happy in their professional situation is vital to stability and continued success.
"We stay competitive," D'Amico says. "We pay attention to what the market is saying. We don't react based on it but we break down our value proposition on a regular basis to ensure that we are very competitive and over and above what other value propositions offer. It's not all driven by compensation. It's driven by the whole value proposition."
Roll with the changes
Managing brokers also have to be ready to adapt to changes in the market. In competitive markets like Boston, that makes having an ability to stay on top of the latest trends vital to growth for agents in their personal business and for the brokerage itself.
"Here we have emerging markets all over the place, so I think it's us staying up with the current trends, understanding what new markets are developing and being able to tap into those new areas where we can have future growth but in a very strategic way," Shirley says. "I just don't want to set up an office somewhere or hire advisors that don't really understand the marketplace, so what we're doing now is we're strategically hiring people that fit our model, fit our culture and really are advisors."
Every day can bring its own unique challenges to a real estate brokerage. Handling those situations requires managing brokers to be able to think on their feet and keep the business running as smoothly as possible.
"I like to say that every day is an adventure," Turcotte says. "That's part of what I love about this business. It also means that at any moment a challenge could land on my lap. You never know what it's going to be. People run into problems. There are money problems, there are ethics problems. These things are popping up all the time."
For Shirley, handling those situations means giving actual face time to agents and staying engaged with them throughout the day. The old stereotype of the managing broker who sits at the back of the room is a thing of the past.
"Now everything is so dynamic and changing so rapidly that you just can't do that," Shirley says. "I have to be a part of it. You have to sit in the bullpen and understand what's going on here and what the issues are, and then adapt. That's how we've done it have offices in it and we found that makes a huge difference."