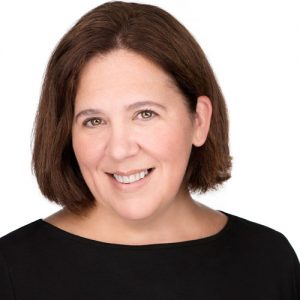 Name: Aileen Buckley
Job Title: Sales and Rental Specialist
Company: The Galvin Group, Dorchester MA
What was your first job in the realty industry? Office Assistant /Manager/Bookkeeper/Rental Team Leader @ The Galvin Group
Where did you grow up? Dorchester, MA
Growing up, what did you want to be? I had many aspirations, teacher/architect/attorney. to name a few
What do you do to relax when you're stressed? Listening to a good podcast or audiobook is a great way to recharge.
If you could have lunch with a well-known figure (living or not), who would it be and why? Abe Lincoln. I'd love to hear about why he chose to skip the ceremony at Fort Sumter and head to the theater that night….history literally could be re-written with the "why" behind his choices.
Where is your favorite place to hang out? Any beach.
What do you love most about the industry? No two days are alike.
How do you distinguish yourself from the crowd of agents? My goal is to be consistently and deliberately different in how I use marketing tools, both new and old.
What is the most difficult aspect of your job? No two days are alike.
Where do you go to network and meet new clients? Referrals is where I like to find new clients, but I'll pretty much talk to anyone, so I can find myself chatting it up in line at CVS if it makes sense. Any opportunity to meet people is a good opportunity.
What has been your greatest accomplishment? My greatest accomplishment ever is my family.
What was the last good movie you saw or book you read? I'm a fan of audiobooks, and "Girl, Wash Your Face" by Rachel Hollis is one I've enjoyed.
What is your favorite restaurant? That's a tie between Dorset Hall and Industry on Adams….both great Dorchester restaurants!
Architecturally speaking, what is your favorite building in Boston? Any classic Dorchester three decker.
What kind of car do you drive? Toyota Highlander
Smartphone or paper? Tough one – I have to say both.
What is your favorite city after Boston? Newport, RI
In 10 words or less, what is your advice for someone new to the industry? Show up every day, no matter what.
What's your favorite real estate iPhone/Android app? Homesnap
Who are your favorite people to follow on Twitter? Universal Hub – it's one of my go-to ways to find out what's going on right now. You hear a helicopter humming overhead or there's some crazy traffic jam, he seems to know what's going on first….
---
Want to be featured in our Agent Snapshot? Click here and complete this survey. Agent Snapshots are published on our website and shared in our newsletter and social media feeds.