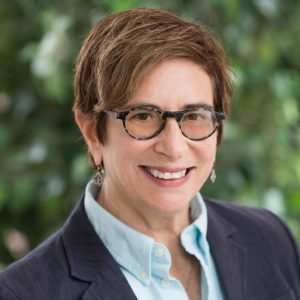 Name: Janis Lippman
Job Title: Senior Vice President/Realtor
Company: Compass
What was your first job in the realty industry? Working part-time at Boston short-term rentals, helping actors, musicians, doctors find short-term housing.
Where did you grow up? Fair Lawn, NJ
Growing up, what did you want to be? Executive of a large company.
What do you do to relax when you're stressed? Work out or read.
If you could have lunch with a well-known figure (living or not), who would it be and why? Michelle Obama – I think she is extremely intelligent and would want to hear her view of the world today.
Where is your favorite place to hang out? Home
What do you love most about the industry? It attracts agents from all ages and all walks of life.
How do you distinguish yourself from the crowd of agents? My wife and I live and work together and have been together for 35 yrs. Our collaborative spirit, forward thinking approach and the commitment to exceeding expectations.
What is the most difficult aspect of your job? Communication can really interfere with things going right.
Where do you go to network and meet new clients? I network with all of the Greater Boston agents and beyond. To meet new clients we just go about our business and social circles. Most of our business is referrals.
What has been your greatest accomplishment? Being the first in my family to earn a college degree.
What was the last good movie you saw or book you read? "Black Panther"
What is your favorite restaurant? Coppa
Architecturally speaking, what is your favorite building in Boston? Trinity Church
What kind of car do you drive? Audi Q5
Smartphone or paper? Smartphone
What is your favorite city after Boston? New York
In 10 words or less, what is your advice for someone new to the industry? Show up everyday and work hard.
What's your favorite real estate iPhone/Android app? My compass and flashlight.
Who are your favorite people to follow on Twitter? Other agents.
---
Want to be featured in our Agent Snapshot? Click here and complete this survey. Agent Snapshots are published on our website and shared in our newsletter and social media feeds.